Being a frequent traveler, I often wish to know the "safety precautions" of a country that I'm planning to visit. Not just it helps to ensure I have a pleasant journey, but also to plan my expectation. As a Malaysian, I think it would be interesting to write up a blog post about tips that backpackers/travelers should know before visiting Malaysia.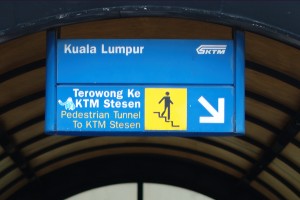 1. Communication. Most Malaysian speaks English, unless you plan to escape tourist trail and to visit rural areas (experience the simple life of rural Malaysian; staying at homestay, etc), you may try your luck but a simple pocket English-Malay translation guide is advisable. If you have an iPod Touch / iPhone, you should try this language guide.
2. Commuting within the city like Kuala Lumpur (KL) is convenient with Light Railway Transport (LRT) or public buses like RapidKL. Unless you want to travel to places which are not reachable by LRT, taking taxi is the fastest and most convenient way. However, be sure that the taxi you are hopping in uses a meter, or simply read this blog post. If you plan to travel around the country, express bus or inter-city coach services are available at Puduraya Bus Terminal (assuming you are at KL); make sure you only buy ticket at designated sales counter to avoid paying extra to ticket touts. An alternate way is to travel via low cost airlines like Air Asia or FireFly.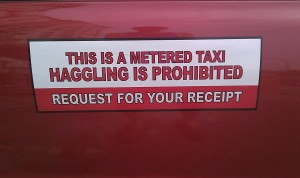 3. Emergency Number. In case of emergency, you can dial 999 from any public phone; the worldwide emergency number for GSM mobile phones, 112 will be redirected to the 999 call center.
4. Personal Hygiene. Malaysia is a tropical country where diseases like Influenza and Dengue Fever are common but preventive. To prevent flu, make sure you keep your hands clean by having a hand sanitizer with you at all time. To avoid dengue fever, avoid being bitten by infected mosquito, or simply read this article.
5. Wear modest attire and keep away your Gucci and LV bags. You don't want to portray that you are rich, and say "Come Rob Me!". Not to say that Malaysia is not safe, but it's better to be cautious with personal belongings. Check if you need a travel insurance too. Generally, Malaysians are friendly.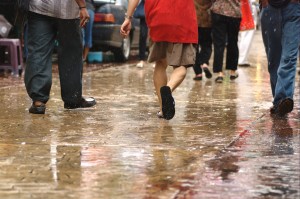 6. Weather in Malaysia is fairly hot and humid (sometimes wet) throughout the year. Temperature ranges from 21° to 34° Celsius. If it's rainy season, make sure you have an umbrella (or raincoat) with you. Sometimes there will be heavy downpours with thunder and lightning.
7. Drug offences in Malaysia can be severe: trafficking (defined here as the possession of a certain quantity of drugs) incurs a mandatory death penalty; possession incurs a custodial sentence and possible whipping.
8. Ethnic Malay group are Muslim and hence they only eat Halal foods (i.e. NO pork and NO alcohol). During the holy month of Ramadan, Muslims are expected to fast during daytime.